Register
Register online with us securely and gain access to your prescription account. Register now
Review
Review your prescriptions, research drug information and see how long your prescriptions are valid for.
Refill
Send in your request online. Save time and have your prescriptions ready when you arrive.
User Login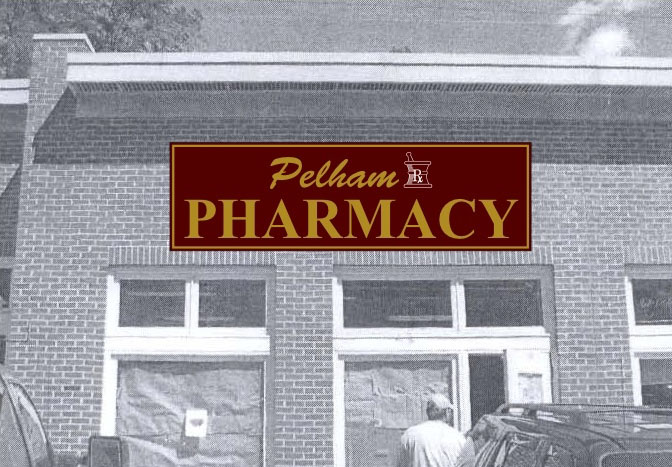 Our Hours
Sunday - Closed
Monday
9:00 a.m. - 7:00 p.m.
Tuesday
9:00 a.m. - 5:00 p.m.
Wednesday
9:00 a.m. - 7:00 p.m.
Thursday
9:00 a.m. - 7:00 p.m.
Friday
9:00 a.m. - 7:00 p.m.
Saturday
9:00 a.m. - 2:00 p.m.
Free Dependable Prescription Pickup and Delivery
Competitive Pricing
Prescription's ready in 10 minutes
Pelham Pharmacy
Our pharmacy staffs are well educated and board trained. Our pharmacy manager, Dr. Adewunmi, holds a BS in chemistry from York college and a Doctor of Pharmacy degree from Temple University. She has worked with a national retail pharmacy chain for about 10 years with 4 years as a pharmacy manager. She is also a licensed immunizer with over 3 years experience. Our technicians are highly experienced. Through our patient-centered approach and expertise in pharmacy retail management, we are focused on meeting all your needs in a friendly environment where you the patient always come first!
Why Pelham Pharmacy?
Dedicated customer service team
Free door to door delivery
Refill Reminder and online refill
Medication management with our experienced pharmacy staff
Work with assisted living communities, senior centers, and nursing homes
Convenient parking
Walk-in adult immunization services (flu, hepatitis, Zostavax, pneumonia and TB)
HomeCare products such as sitz bath, wheelchairs and much more
MTM: Medication therapy management services
Blood pressure screening
We carry Gluten-free and organic products
Refill your prescriptions on the go.
We also support RefillRx Mobile to provide you with a one tap solution for refilling your prescriptions. Simply scan the barcode on your bottle and watch as RefillRx Mobile sends your request to our pharmacy.
If a barcode is not available you can also simply enter the Rx number for your prescription and search for our pharmacy by entering (215) 848-0500.
Download RefillRx Mobile Today!
iPhone Link
Android Link